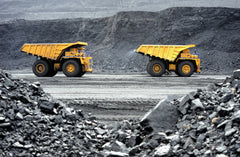 You are more than a Number
Being born and raised in mining country, our mission is to provide an outlet that showcases all the hard work that is put into mining.
Whether you're in the seat of the haul truck, drilling holes with a jackleg, bolting with a bolter, or wrenching on the equipment; know that BTLBRN has your back. Only a few can do what we do, and we do it all to provide for our families.
BTLBRN has a slogan of "Dig Deep" meaning, to find the strength you need within yourself.
Let customers speak for us